When it comes to prom, there's a lot of pressure to look perfect. But you don't want to look like you're trying too hard. Natural makeup is the key to achieving that effortless beauty look. But how do you do it? Here are some tips for creating the perfect natural prom makeup look.
Some tips for natural prom makeup
Start with a clean slate. Make sure your face is clean and free of any makeup before you start applying your prom makeup. This will help your makeup go on evenly and last longer.
Use a light foundation or BB cream. You don't want to cake on the foundation on your prom night. Light coverage is all you need to even out your skin tone.
Use a blush that matches your skin tone. Blush is a key part of any natural makeup look. Choose a blush that matches your skin tone for a subtle flush of color.
Apply a light eyeshadow. A neutral eyeshadow is the best way to achieve a natural makeup look. Apply a light eyeshadow all over your lid and blend into your crease.
Line your eyes with dark eyeliner. This will help define your eyes and make them pop. Choose a waterproof eyeliner so it doesn't smudge or run.
Finish with mascara. Curl your lashes and apply a few coats of mascara. This will help open up your eyes and give you a natural, pretty look.
Don't forget the lips! Choose a nude lip color or clear lip gloss to finish off your natural prom makeup look.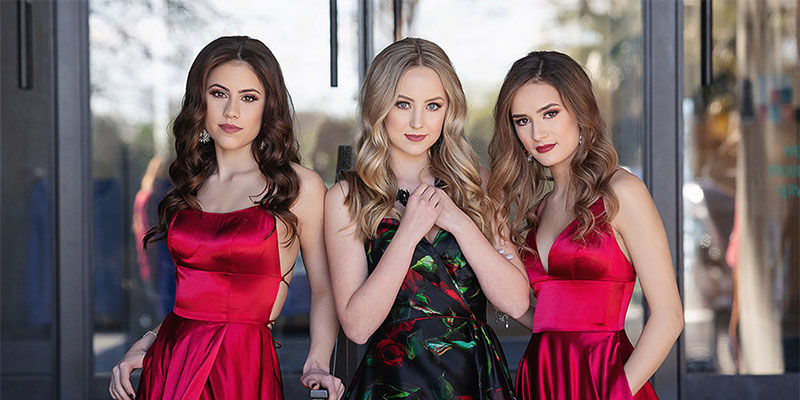 How much should I charge to do prom makeup?
There is no set answer for how much to charge for prom makeup services. It depends on a number of factors, including your location, the length and complexity of the service, and your experience level. Generally speaking, you can expect to charge anywhere from $50 to $100 per service.
Should I do my own prom makeup?
That's up to you! If you feel comfortable doing your own makeup, go for it. But if you're not sure how to do a natural prom makeup look, it might be best to hire a professional.
What is the makeup trend for 2022?
There is no one makeup trend that will be popular in 2022. Instead, it will be a mix of different trends, including natural makeup, bold lip colors, and glittery eyeshadows. So don't be afraid to experiment with new looks on your prom night!